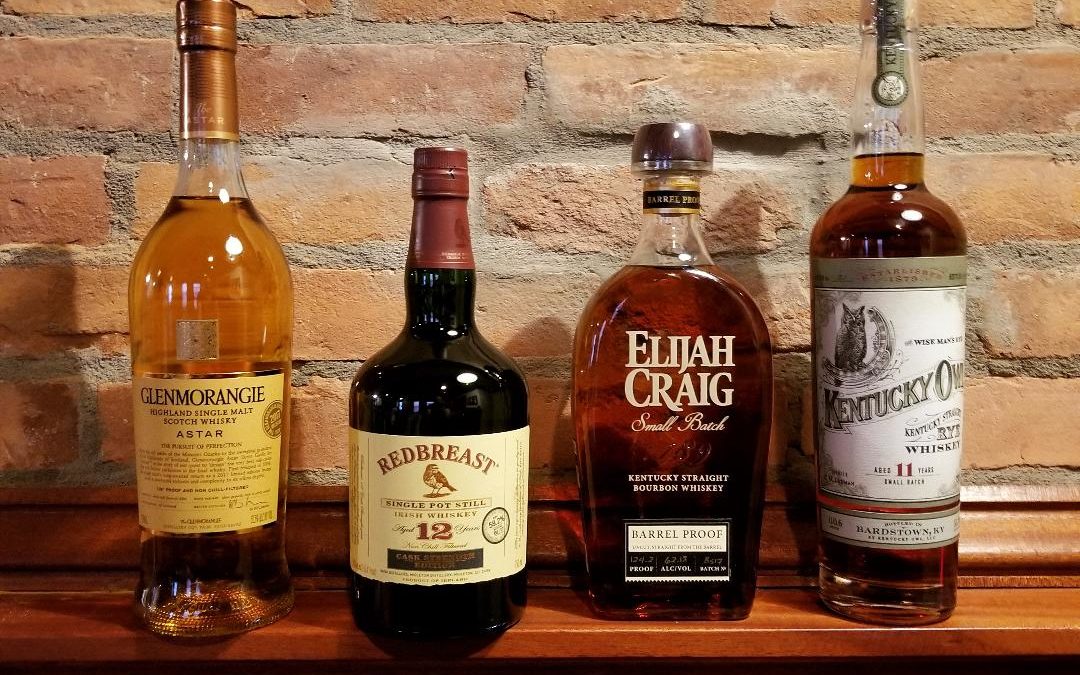 Tasting #16 Recap: 2017 Award Winners
The Saratoga Whisk(e)y Club had Tasting #16 on two nights, March 14 and March 28, 2018. The focus of the evening was Award-Winning whiskies from 2017. We had a very large turnout of 30 people for the two tastings. We had four different award-winning whiskies at our tasting, a Scotch, an Irish, a Bourbon and a Rye.  Here is a list of what we tasted:
We started with a Kelso Pilsner or IPA
Glenmorangie Astar – Ranked #2 Whiskey of the Year by Whiskey Advocate Magazine
Redbreast 12 Cask Strength – A continual winner in its category by the World Whisky Awards
Elijah Craig Barrel Proof, Batch B517 – Ranked #1 Whiskey of the Year by Whiskey Advocate Magazine
Kentucky Owl 11 Year Rye – Figured this needed an award as well for 2017! 
Overall it was a fantastic tasting with lots of special whiskies!
Please sign up for our quarterly newsletter if you are interested in learning about future tastings. Sometimes there are extra spaces available for non-members.
Here are some photos from the tasting.